We're Famous!
A
t least the cat is ...
Faith is
this week's cat model
at
Carnival of the Cats
!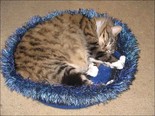 Faith sez: "I'd like to thank the academy, the rescue shelter and my humans ... but what I'd really like is some more of those yummy salmon treats!"
So Faith, now that you are a famous blog cat, what are you going to do next?
Faith sez: "Take a nap in a sunny spot by the window! What else?"
Thank you, Faith.
=======
Speaking of fame, or at least site traffic .. there's apparently nothing like getting links at all the blogs that were represented at BlogFest, including
Instapundit
, and having your cat star at CotC all in the same weekend ...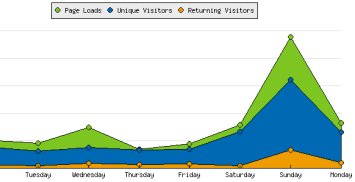 My web host called ... said, "You have, like, real traffic on your site! What's wrong?!"
Heh. Indeed.