The Pastor Wore Flip-flops
T
he churches I went to while growing up were very formal. Everyone wore their "Sunday Best" - men in jackets and ties, women in dresses, even little kids were dressed up with their faces scrubbed clean and shiny. The services were mostly serious, with all due pomp and circumstance. After each hymn or choir song, the only thing you could hear was rustling of the church bulletins, hymnals and Bibles, and the occasional cough - which would surely merit a scowl of disapproval at the one who dared to disturb the solemnity of the service. The mood lightened when services were over as the parishioners gathered in the lobby to meet, greet and mingle. But that is also where the infamous
Church Ladies
could be found, sharply addressing any and all shortcomings they found. (Oh yes, they were alive and well long before Dana Carvey made her a cultural icon!) Me, I'm a simple gal. I prefer to dress down and be comfy. High heels, panty hose and scratchy dresses are not my thing. If it is anywhere near warm enough, my feet are bare. God hears prayers no matter what you are wearing, which is a good thing since I do a lot of my praying in bed in my jammies, or in the shower where I am truly baring it all to the Lord. So, it is not surprising that I would find these churches to be uncomfortable, stifling and just simply places where I did not want to be.
I fell out of the habit of going to church many years ago. I was married to a man who did not wish to go, and not only discouraged me from going, but actually mocked my desire to do so. The children went with my parents on occasion, but he made such a fuss about my wanting to go, it was not worth fighting over. (Or so I thought) By the time we divorced, I had strayed far from the path of walking with my Lord that I almost forgot how ... or why, and the thought of church was far from my mind. Sleeping in was more important to me.
Fast forward through the years of chaos, crisis and my shaking my fist at God for giving me such a horrible existence to when I finally succumbed and gave my life over to Him. Rich and I are longing for a church home now. We have our small group where we study, worship and have fellowship with what we call our "God Family" and that has sufficed for a time, but now we feel the longing for even more than that. But we are very picky.
This weekend, we found THE church for us. It is about 10 miles out of the city, on a two lane road surrounded by horse farms, tucked in among the rolling hills in a sheltered valley. As we entered the parking lot, we first saw a somewhat unimpressive brown structure sitting in the middle of nowhere. It has the styling of a horse barn, painted brown with a reddish tin roof. Stretching out behind it, beyond the parking lot are acres and acres of green meadows, trees, and in the far off distance, a barn. A creek runs through the property, and at the far end, next to a picnic shelter is a cross made of raw tree trunks.
As we got out of the car, at the far end of the crowded lot, a man in a cart pulls up and offers us a ride. He is wearing a golf shirt, blue jeans and sneakers. On his shirt is the logo of a men's ministry group. We stopped at the entrance of the church, got our name badges and entered the building. Again, sparse and spartan, certainly not very "churchy" in this place. But it continues the theme of the ranch house, which persists into the sanctuary itself.
We found seats along with our friends and waited for the service to begin. There was no mistaking the start, it began with a drum flourish followed by riffs of electric guitar. The service began with a rocking, high energy song of praise that had the people up and out of their seats, raising hands to heaven, swaying and singing. When it was over, everyone was clapping and cheering. Now, the churches I grew up in, you never clapped during service and you most definitely did not cheer.
The minister then took the pulpit, Pastor Steve. He spoke a few words about what would be coming up in the service and then turned it back over to the band. We rocked out, praising the Lord, to several more songs. Pastor Steve came back and spoke for about 10 minutes. Half the time, we were laughing, the other half, we were thinking or saying, "Yes! Praise the Lord!" He has a gift of commanding attention and using it to get the message of the Bible across. I could have listened to him speak all night long.
Now given that this was a Friday evening service at the start of a conference that went through to the next day, being casual and dressed down is understandable. Same for Saturday - at an all day conference, one wants to be comfortable. But on Sunday?
We decided that we liked it there so much that we wanted to come for the regular Sunday services. I was a little unsure of what to wear - many churches these days have adopted a "come as you are" attitude, many of those use it as part of their marketing. This church said no such thing, not even on their web site. But I needn't have worried a bit, people came wearing all manner of outfit from Sunday best to sweat pants, to jeans and Ts. The "come as you are" is truly a part of the heart of this church and is not a marketing gimmick.
Sadly, too many churches have been resorting to this and other marketing gimmicks. Too many of them have strayed far away from being what a church is supposed to be. We hear about the "emergent" church or Church 2.0. These are churches that strive to appeal to everyone - believers and non-believers alike. The message of the Bible is watered down, pasteurized and PC-ified to be inoffensive and acceptable to as many people as possible, with the primary goal being to fill the pews with more butts and the wallets that come with them, the salvation the person attached is only secondary at best. As one person said, they want to view the Bible through the lens of popular culture, instead of viewing culture through the lens of the Bible.
The church has a duty to its flock to preach the truth ... the gospel truth of the Bible. It should never, ever "pull punches" for the sake of being inoffensive. Yes, God can be scary at times, overwhelming, and even terrifying. He is is also inspiring, comforting, uplifting. Most of all, he is loving and giving. He gave us the ultimate gift of all, the life of His Son. Any church that leaves out any part of the Bible should not call itself a church. Anyone that is seeking God, should run quickly away from such a church. Believers, defenders of the Cross, should point out these sham churches for all to hear and know.
And what I heard at the conference itself? Woo boy ... it would take a week of posts to share all that. But the one thing that stood out the most for me, the scariest thing I have heard in a long time ... well, read Revelation and take note of who all Christ battles against on earth when He returns. Do a bit of research and find out where those places are in the modern world, and then figure out the commonality between them. Then consider that in the light of recent events, here in America. Let me know if you want more of a hint than that.
Anyway, the conference was awesome, we had a blast. The church service the next day was fantastic. I felt right at home with this church, but unfortunately, it is located in Franklin, TN ... a bit far for making weekly visits, much less getting involved in all the other activities. But we intend to return at least occasionally. Mostly because of the pastor ... his jeans had a hole in the knee, and he wore flip-flops ... and his passionate devotion to the service and discipleship of our Lord, Jesus Christ.
Pictures of
Grace Chapel
in Franklin, TN:
(and you can watch the weekly service streamed live on their web site! Or download it later!)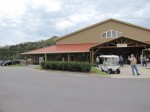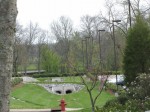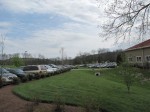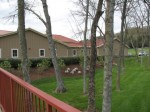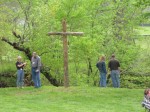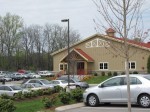 More on the conference later ... a couple of ex-Muslim terrorists were very interesting, compelling and at times, quite funny! And Chuck Missler is always fascinating. The talk by the guy from Wall Street was pretty cool too ...
Commenting is not available in this channel entry.