Category: Christianity
Monday, May 02, 2011
This is a party I will skip
P
ardon me as I make my exit from this party, I really don't wish to participate in a celebration of death.
Life is precious, whether it is an inconvenient fetus, a precious and welcomed child, a Godly and righteous Christian, a lost atheist or a global terrorist. We are all the same in God's eyes.
Now don't get me wrong, I am as angry over the atrocities of 9/11 as anyone else, as well as all the other terror attacks perpetrated by these savages. I am as harsh of a critic on Islam as anyone could ever be. I do believe that Osama Bin Laden was the mastermind and chief architect of 9/11 and bears full responsibility for the deaths, injury and damage he and his cohorts inflicted upon all of us - that is, the entire civilized world. And I believe that Islam is the antithesis of Christianity, and is evil through and through.
But as a Christian, I cannot and will not celebrate the death of anyone, especially not with the jubilant joy that is on display in the streets of America. To me, it is every bit as ghoulish as the Palestinians that handed out sweets after the murder of an Israeli family, killed while sleeping in their beds, all of them, including a 3 month old baby.
Celebrating death is not something civilized people do. Not even when it is justified and well-deserved. Yes, it is a good thing that he can no longer perpetrate evil in this world and cause further death and misery to those he deems his enemy. I do understand the dangers with capturing and imprisoning him. But killing him will change what exactly? Al Qaida will carry on, doing their evil in the world. A new leader will step up eventually and take the reins. If anything, Bin Laden's death will breathe new life into the fervor and rage of the Islamists around the globe.
Shortly after I first heard the news, I saw a post on Facebook from a pastor whom I greatly admire. He said, "Remember Beloved, God has no pleasure in the death of the wicked. Ezekiel 18:23." and "Harsh, godless responses to UBL's death are easy, not appropriate, natural, not spiritual. Watch your heart and tongue Christian."
Ezekial 18:23 reads: Have I any pleasure in the death of the wicked, declares the Lord GOD, and not rather that he should turn from his way and live?
Thank you, Pastor Steve, for helping me put to rest the conflict in my heart and to face this with a Christian attitude.
On the way to work today, I listened to K-Love, a Christian radio station. Many callers were sharing their thoughts. This one struck me, and I posted it to my Facebook wall:
Only one man's death ever changed the world, and we celebrated that a week ago.

"For if, by the trespass of the one man, death reigned through that one man, how much more will those who receive God's abundant provision of grace and of the gift of righteousness reign in life through the one man, Jesus Christ!" --Romans 5:17
And this:
"Though I celebrate the fact that Osama bin Laden will never commit another act of terror, never bomb another embassy, never give another hate speech, never blow up another building, never train another terrorist, never hijack another plane, never take another innocent life, I refuse to celebrate his death, for to do so would be to embrace the same hatred that fueled these heinous acts." ~Randy R. Reed©
In God's eyes, each one of us is both as righteous and as wicked as the next. We are all sinners, we all fall short of the glory. The difference between those who will see the Kingdom of Heaven and those who will not is not God's esteem for us, for he has offered each and every one of us the same gift of salvation, but that each of us has made the choice to follow Christ and be saved, or not and be condemned for eternity.
We should never, ever celebrate what is surely a lost soul being condemned to the fires of Hell. Over and over, the Scriptures tell us that judgment of sin is for God, and God alone.
[10] Why do you pass judgment on your brother? Or you, why do you despise your brother? For we will all stand before the judgment seat of God; [11] for it is written,

"As I live, says the Lord, every knee shall bow to me,
and every tongue shall confess to God."

[12] So then each of us will give an account of himself to God.

(Romans 14:10-12 ESV)
Today, instead, my thoughts and prayers are with the people recently affected by the tornadoes and thunderstorms that tore through the South last week, and with the people of Nashville, who suffered horrific floods one year ago today, and as always, with those around the world suffering poverty, cruelty and terror.
God is in control, and His Will be done.
Amen.
Thursday, June 17, 2010
God said Yes
T
he Bible tells us that God loves our prayers. We are to pray to Him our praise and worship, tell Him the desires of our hearts, request guidance and strength in our daily lives, and ask that He speak to us. The Bible also tells us that God can and will perform miracles for us, even today - He confirms and attests to us His love and our salvation "by signs and wonders and various miracles and by gifts of the Holy Spirit distributed according to his will." (Heb 2:4)
For the first time in my life, I have found myself in need of a true miracle.
On Memorial Day, Rich's youngest son was in a car wreck. His Jeep slid on a rain-slick curve and ran off the road. He sustained a head injury, in addition to broken ribs, lacerated lung with hemo-pneumothorax, and a minor fracture of his ankle. After a 90 minute extrication, he was rushed to the nearest trauma center. In the ER, he was responding appropriately, smiling at his dad and laughing with his best friend. Due to the knock on the head and the fractured ribs, he was taken to the ICU for observation. Shortly after arriving there, his level of consciousness started to decline. An astute nurse saw this and soon, Luke was being put under heavy sedation, intubated and put on a ventilator. A CT scan showed bleeding in his head and he had signs of increased cranial pressure.
While more than a little concerned, I felt assured that God had this under control. Of course I was praying for healing and recovery for Luke. The possibilities they were speaking of were very dire - the name for the injury he had is Diffuse Axonal Injury. A bit of research on the term revealed a very grim prognosis. Of those who sustain this kind of brain injury, 90% will never wake up. Of those who do, 90% will have major cognitive and/or motor deficits. Of the rest of that 1% the injury results in minor to moderate disability. When I read this, I felt like I had been punched in the gut. I prayed harder.
Wednesday morning, after I spent much of the previous night in deep prayer, the CT scan was repeated. Praise God in Heaven - the damage turned out to be very minor, limited to a small part of the brain and best of all, was not progressing. While he still had sustained the damage from the bleed, it was small.
Our celebration that Luke would be OK was short-lived however. As they started to back down the paralytic that was keeping him still, they soon found that his lungs were not functioning very effectively. After only three days on the ventilator, he developed ARDS - acute respiratory syndrome. His lungs were stiff, filled with fluid and could not transfer oxygen effectively to his bloodstream. They had to keep him on the ventilator and let his lungs heal - but the Catch 22 is that being on the ventilator is what made his lungs sick in the first place.
Over the next week, his progress went from 3 steps forward and 2 steps back to 2 steps forward and 3 steps back. We continued praying - seeking God's face and His divine guidance and reassurance. Rich got some answers, but I still felt adrift and useless. My faith sustained, I continued having faith that Luke would still recover, and I focused on being there to support my husband while he was there for his children and family.
As the days turned into a week, and Luke made little to no progress, in my prayers, I asked God to show me what I needed to do. Two things kept coming to my mind ... the word "supplication" and the verse Jeremiah 29:11 - which happens to be my life verse: "For I know the plans I have for you, declares the Lord, plans for welfare and not for evil, to give you a future and a hope." To this I answered, "Guide me, Holy Spirit, to do the works commanded of me. Use me as you will."
Sunday evening, I was preparing to leave the hospital when we were called back to speak with the doctor. He gave us the news that we had hoped to never have to hear, that Luke was deteriorating and was headed to what was eventually going to be his final respiratory crisis. It could be days, it could be hours. But there was little else that could be done. But there was one hope - a special bed that would allow them to easily change his position to prone, and rotate from side to side and tilt up and down. The chances of this bed working were small, and the risks in moving him were great. It would take several hours for the bed to arrive, as there were only three in the region. I believe Rich knew that he had to go for the only chance we had - having already placed Luke in God's hands. With my support, he told the doctor to go for it. Get the bed. It was already on the way.
The doctor also told us that it would be reasonable to gather the entire family at that time - even the children who were far away. One daughter in Birmingham, one in California, and even the son deployed with the Army in Iraq. The calls went out and local family began gathering at the hospital within minutes.
And then I began praying. I was begging God to not take him, that we needed him here with us. I said, "Your will, Lord, not ours, but please hear our prayer that he stay here with us - healed, whole and healthy. Lord, Lord, Lord ... please don't take him! Have mercy on his father, his mother, his family, and most of all on his beloved Lindsey. Please don't take him, Lord ... DON'T!"
Even as I spoke with Rich and the rest of the family, that prayer repeated unceasing in my mind. Then we were called back to Luke's bedside. He was deteriorating faster than previously thought. Though his oxygen levels were good, he was not perfusing well, CO2 was building up and he was becoming acidotic. They needed to move him to the prone position right away. But this would be an additional move, and another big risk of causing an irreversible crisis.
We had a while to be with Luke while they prepared for the move. God came down and weighed on me heavily. Hardly thinking about it, I just did it ... I went to Luke's side and layed my hands on his chest, and then I prayed.
I prayed with every ounce of energy, every fiber of my soul, and with every bit of love in my heart. Now it seems as if in a dream, all I remember is repeating the prayer over and over, "Your will, Lord, not ours, but please hear our prayer that he stay here with us - healed, whole and healthy. Lord, Lord, Lord ... please don't take him! Have mercy on his father, his mother, his family, and most of all on his beloved Lindsey. Please don't take him, Lord ... DON'T! In the sweet name of our Glorious Lord Jesus Christ, I pray!" alternating with that supplication that was demanded of me, "Lord, I know I am unworthy, my prayers are but a whisper, but I come to You humbly begging for Your grace and favor. We need a miracle for this child of Yours, please hear me, Lord, and grant us this miracle. In His Name, Lord ... I beg of you!"
Tears washed from my eyes in great torrents, I was shaking and my legs quickly grew weak, but I knew I had to keep on. I had God's ear and I meant to shout our pleas into it. The nursing team was moving around me, I was barely aware of their presence, yet I was taking it all in, every detail. One nurse's aid, despite the gravity of the situation, made jokes and laughed. I prayed for grace and compassion for her. I prayed for divine guidance of the medical team - "Lord, be here with us, work through the nurses, guide their hands so that no harm comes to Luke!"
Rich and I stood across the hall as they moved him, holding each other, still praying. And then it was done. His numbers were bad, and we all held our breath waiting for him to recover. The prayers were unceasing - "A miracle, Lord ... oh please grant us this miracle!" And slowly, but surely, Luke's numbers crept back up ... but we would still have to face the move, and risks, again when the bed arrived later that morning.
Although I was able to speak to others, I remained in this prayerful state. We finally retired to the family lounge to try to sleep, but I could not relax, and so I prayed.
They started calling other families back for doctors rounds at 7:30. They called us last, around 8:30. The bed was there and they were going to start moving him soon. It was a new shift of nurses by then, and Luke had held on in his face down position quite well. We had a glimmer of hope that the bed would be beneficial.
Again, as they prepared, I prayed with my hands on Luke. The same prayers, with some thanksgiving for the hope we had received ... the same physical and total emotional and mental involvement, with same dreamlike state as before. This time though, when the team was ready to start the move, they stopped ... and then they circled around Luke with us, we joined hands and were lead in a beautiful prayer by Jeanie, the clinical specialist.
It would take about an hour to move Luke, and due to the size of the bed, and close quarters in the room, they had us leave the ICU and return to the family lounge. As we did, a strange and wonderful sense of peace settled over me, and I knew in my heart that Luke was going to be OK.
A little while later, we went back in to see Luke in this huge bed ... hanging upside down, gently cradled in this crazy looking contraption, Luke began healing ... REALLY healing. Within a couple more hours, his oxygen was up at near normal levels, and his CO2 was dropping. His fever, though encased in the bed without the cooling blanket, came down to 101. By every measurement and number, he was doing so much better.
Three days later, as I write this, he has improved magnificently. The medical team is astounded. We again speak of WHEN Luke wakes up, not IF. The family that was called in from out of town, and out of country, is not here for the worst a family can face, but a celebration.
We are seeing a miracle unfold here ... the doctors tell us that Luke could wake up with cognitive deficits and possible long term or permanent damage to his lungs, which could limit his activities. But I firmly believe, and have faith that when God starts a miracle, he finishes it. Luke is going to be OK, really OK.
There have been hundreds of people called to pray for Luke, to ask God for this miracle. Hundreds of people obeyed that call. Their lives have been blessed. We are seeing this miracle. We asked, He answered ...
God said "Yes"
Thursday, September 24, 2009
Day 3 of the 40 Day Journey of Miracles
I
love the Bible verse of the day - so often it is just perfect. Today's is Hebrews 10:35-36 - "So do not throw away your confidence; it will be richly rewarded. You need to persevere so that when you have done the will of God, you will receive what he has promised."
The last 3 days I have been feeling very out of place (the story of my life, actually) and normally, I would take this to mean that I should set aside my doubts, fears and misgivings and forge ahead ... but then I wonder, do I really know what God's will is for me?
As I begin this journey into 40 days of prayer for miracles, I am feeling more and more under attack. I don't know that I have the strength to persevere.
Sunday, September 20, 2009
Do you believe in Miracles?
M
any people do not believe in miracles anymore, or think they are the stuff of Biblical times and no longer relevant or even possible in our modern world. But miracles are indeed very real, very relevant and are happening everyday. When miracles happen, we have proof that God exists, and is moving in our world ... yes, even today. God today is the same God as He was thousands of years ago, and will be forever.
Today, our church kicked off a 40 day journey into miracles and intercessory prayer. As a church body, we will find and pray for people that need miracles. We will also study Biblical miracles and memorize scripture together. Pastor has also asked us to participate in a "Funny Fast" ... a fast in which we give up some small indulgence for this 40 day journey, one that may seem small to us, but is big in God's eyes. For instance, one person is giving up her Snickers bar snacks. Another is giving up playing Farmville on Facebook.
As I thought about what I was going to give up, I came upon a somewhat startling revelation ... I don't have any real indulgences in my life, not anything that is an everyday thing. Oh sure, I get pedicures ... but only about once a month, and I generally stop after the end of sandal season. Others, like snuggling with my cats - to give that up would also mean that the kitties would be neglected. I've been trying to watch my diet, so there isn't anything to give up there. Losing out on baked potato chips, artificially sweetened ice cream and diet pizza is no big loss. I've been too busy and/or tired to knit very much, it has been months since I made it to a yoga class, and I can't remember the last time I read a book purely for pleasure.
Man! This has GOT to change! And first I have convince myself that I do indeed deserve some pure pleasures in my life, that I NEED to play and have fun, and do things just for myself. I need to carve out time for yoga, knitting, reading, naps and long soaks in the bathtub. Like so many women, I have fallen into the rut of putting everyone and everything before my wishes, and even my needs.
Anyway, the one thing I do everyday is keep up with blog feeds, Facebook and Twitter. So, that's my "Funny Fast". I have pared Google Reader down to only news feeds and a few devotional, inspirational and Bible verse feeds. On Facebook, everyone is hidden except my husband, daughter, my pastors and a Bible verse posting. I have turned off all SMS Twitter notifications. If people need to get in touch with me, I will still be reading email and accepting texts and phone calls. I am not seeking isolation, just turning off the conversation. And honestly, it might do wonders for my disposition, not having to read the rants, snarls and endless political debate going on these days. I may find at the end of 40 days that I don't want to get back into it, that I enjoy the peace of mind.
In any case, the next 40 days will prove to be inspiring and amazing, seeing what happens when a church comes together like this to ask God for His divine intervention and the bringing of miracles. I am so excited to be part of a church that is this active and inspired. In addition to this, I am studying the Book of Esther with a fantastic group of women, singing in an awesome choir and making friends with some amazing Christian people.
As I ask God for these miracles for the people I will be praying for, I will keep in mind that God grants miracles in His time and in His way. That what I will see may not fit exactly with what I ask for, but will be granted perfectly by our perfect Lord.
So, do you believe in miracles? Are you in need of a miracle? Do you know someone that needs a miracle? Do you think that a miracle could happen for you? Let me know what you think ...
Come and see what our God has done,
what awesome miracles he performs for people!
Friday, September 18, 2009
Defining oneself
T
he question that spans the ages ... Who am I?
Another blogger asked this question today, in terms of moving beyond labels and titles .. I pondered it briefly before answering the question for myself. It's simple, really ... but very complex, and pretty darn awesome.
I am a daughter, a sister, a mother and a wife. These are roles I fulfill. I am conservative and libertarian - I choose to uphold the principles, moral values and traditions upon which this country was founded, and must continue to adhere in order to thrive. But these roles and labels only apply to my worldly existence, and matter not one bit in the end.
14 I have given them your word, and the world has hated them because they are not of the world, just as I am not of the world. 15 I do not ask that you take them out of the world, but that you keep them from the evil one.
Throughout the New Testament, believers are told to live in the world, but not to be of it ...to not be a part of it. Our earthly realm is ruled by Satan, and this passage says that because we have given ourselves to Christ, we are not ruled by Satan, not slaves to sin, nor are we bound to earthly things. As we become more and more like Christ, we are less and less interested in the world around us. The less there is of *me* the more there is of Christ in me.
24 Then Jesus told his disciples, "If anyone would come after me, let him deny himself and take up his cross and follow me. 25 For whoever would save his life will lose it, but whoever loses his life for my sake will find it.
20 I have been crucified with Christ. It is no longer I who live, but Christ who lives in me. And the life I now live in the flesh I live by faith in the Son of God, who loved me and gave himself for me.
So, back to the original question, who am I? I am nobody. I am a worthless sinner. Nobody of any value at all. Ideally, the essence of *me* is gone, done and dead. There is a better way to live, a better life ... that is through Christ, and Christ through me. As He died for me, I die so He can live through me. I will conform my life, my thoughts, my deeds and my words to that of Christ, and it is not my face that I present to the world, but His. I will not take part in the sins of the world, but instead reject that for a holy and righteous existence, which is a gift to me from God. While I live in this world, but not of it, I must stand as a light to spiritual darkness, a beacon to those who would also be saved. And living in the world, I can enjoy the things of the world, God's beautiful creation, without immersing myself in it, taking pleasure from worldly things, not to satisfy myself but to give Glory to God who made it.
That brings me to the next question, what is my purpose here? What is the meaning of my life? Simple ... to worship, give praise and glory to God; to live in His Will, and to accept the awesome Gift He gave to us all ... the sacrifice of His one and only Son, who died so that we could be washed clean of our sins and enter into His Kingdom. All He asks of us in return is to give our lives over to Him.
12 I appeal to you therefore, brothers, by the mercies of God, to present your bodies as a living sacrifice, holy and acceptable to God, which is your spiritual worship. 2 Do not be conformed to this world, but be transformed by the renewal of your mind, that by testing you may discern what is the will of God, what is good and acceptable and perfect.
If you have ever wondered what Christians are supposed to do, how to act and live, Romans 12 is a good place to start reading. Just start there and keep going. I recommend the book of Luke to start reading about the story of the life of Christ, then the other three gospels. There are lots of Bible resources online - I like
Blue Letter Bible
,
Bible Gateway
,
Bible.Logos.com
and the
ESV Study Bible
. If you want a Bible that you can hold in your hands and read, I will buy you one. A few hours of reading can completely change your life. A gift is being offered to you ... the gift of eternal life in the Kingdom of God, free of charge. All you have to do is accept it. How awesome is that? You have nothing to lose, and everything to gain ... so why not?
========
Upcoming posts:
Submit to thy husband?? Whaaaat??
What does God promise to us? (It's all in one little verse!)
... and something inspired by the Book of Esther (which I am studying now)
Sunday, April 19, 2009
The Pastor Wore Flip-flops
T
he churches I went to while growing up were very formal. Everyone wore their "Sunday Best" - men in jackets and ties, women in dresses, even little kids were dressed up with their faces scrubbed clean and shiny. The services were mostly serious, with all due pomp and circumstance. After each hymn or choir song, the only thing you could hear was rustling of the church bulletins, hymnals and Bibles, and the occasional cough - which would surely merit a scowl of disapproval at the one who dared to disturb the solemnity of the service. The mood lightened when services were over as the parishioners gathered in the lobby to meet, greet and mingle. But that is also where the infamous
Church Ladies
could be found, sharply addressing any and all shortcomings they found. (Oh yes, they were alive and well long before Dana Carvey made her a cultural icon!) Me, I'm a simple gal. I prefer to dress down and be comfy. High heels, panty hose and scratchy dresses are not my thing. If it is anywhere near warm enough, my feet are bare. God hears prayers no matter what you are wearing, which is a good thing since I do a lot of my praying in bed in my jammies, or in the shower where I am truly baring it all to the Lord. So, it is not surprising that I would find these churches to be uncomfortable, stifling and just simply places where I did not want to be.
I fell out of the habit of going to church many years ago. I was married to a man who did not wish to go, and not only discouraged me from going, but actually mocked my desire to do so. The children went with my parents on occasion, but he made such a fuss about my wanting to go, it was not worth fighting over. (Or so I thought) By the time we divorced, I had strayed far from the path of walking with my Lord that I almost forgot how ... or why, and the thought of church was far from my mind. Sleeping in was more important to me.
Fast forward through the years of chaos, crisis and my shaking my fist at God for giving me such a horrible existence to when I finally succumbed and gave my life over to Him. Rich and I are longing for a church home now. We have our small group where we study, worship and have fellowship with what we call our "God Family" and that has sufficed for a time, but now we feel the longing for even more than that. But we are very picky.
This weekend, we found THE church for us. It is about 10 miles out of the city, on a two lane road surrounded by horse farms, tucked in among the rolling hills in a sheltered valley. As we entered the parking lot, we first saw a somewhat unimpressive brown structure sitting in the middle of nowhere. It has the styling of a horse barn, painted brown with a reddish tin roof. Stretching out behind it, beyond the parking lot are acres and acres of green meadows, trees, and in the far off distance, a barn. A creek runs through the property, and at the far end, next to a picnic shelter is a cross made of raw tree trunks.
As we got out of the car, at the far end of the crowded lot, a man in a cart pulls up and offers us a ride. He is wearing a golf shirt, blue jeans and sneakers. On his shirt is the logo of a men's ministry group. We stopped at the entrance of the church, got our name badges and entered the building. Again, sparse and spartan, certainly not very "churchy" in this place. But it continues the theme of the ranch house, which persists into the sanctuary itself.
We found seats along with our friends and waited for the service to begin. There was no mistaking the start, it began with a drum flourish followed by riffs of electric guitar. The service began with a rocking, high energy song of praise that had the people up and out of their seats, raising hands to heaven, swaying and singing. When it was over, everyone was clapping and cheering. Now, the churches I grew up in, you never clapped during service and you most definitely did not cheer.
The minister then took the pulpit, Pastor Steve. He spoke a few words about what would be coming up in the service and then turned it back over to the band. We rocked out, praising the Lord, to several more songs. Pastor Steve came back and spoke for about 10 minutes. Half the time, we were laughing, the other half, we were thinking or saying, "Yes! Praise the Lord!" He has a gift of commanding attention and using it to get the message of the Bible across. I could have listened to him speak all night long.
Now given that this was a Friday evening service at the start of a conference that went through to the next day, being casual and dressed down is understandable. Same for Saturday - at an all day conference, one wants to be comfortable. But on Sunday?
We decided that we liked it there so much that we wanted to come for the regular Sunday services. I was a little unsure of what to wear - many churches these days have adopted a "come as you are" attitude, many of those use it as part of their marketing. This church said no such thing, not even on their web site. But I needn't have worried a bit, people came wearing all manner of outfit from Sunday best to sweat pants, to jeans and Ts. The "come as you are" is truly a part of the heart of this church and is not a marketing gimmick.
Sadly, too many churches have been resorting to this and other marketing gimmicks. Too many of them have strayed far away from being what a church is supposed to be. We hear about the "emergent" church or Church 2.0. These are churches that strive to appeal to everyone - believers and non-believers alike. The message of the Bible is watered down, pasteurized and PC-ified to be inoffensive and acceptable to as many people as possible, with the primary goal being to fill the pews with more butts and the wallets that come with them, the salvation the person attached is only secondary at best. As one person said, they want to view the Bible through the lens of popular culture, instead of viewing culture through the lens of the Bible.
The church has a duty to its flock to preach the truth ... the gospel truth of the Bible. It should never, ever "pull punches" for the sake of being inoffensive. Yes, God can be scary at times, overwhelming, and even terrifying. He is is also inspiring, comforting, uplifting. Most of all, he is loving and giving. He gave us the ultimate gift of all, the life of His Son. Any church that leaves out any part of the Bible should not call itself a church. Anyone that is seeking God, should run quickly away from such a church. Believers, defenders of the Cross, should point out these sham churches for all to hear and know.
And what I heard at the conference itself? Woo boy ... it would take a week of posts to share all that. But the one thing that stood out the most for me, the scariest thing I have heard in a long time ... well, read Revelation and take note of who all Christ battles against on earth when He returns. Do a bit of research and find out where those places are in the modern world, and then figure out the commonality between them. Then consider that in the light of recent events, here in America. Let me know if you want more of a hint than that.
Anyway, the conference was awesome, we had a blast. The church service the next day was fantastic. I felt right at home with this church, but unfortunately, it is located in Franklin, TN ... a bit far for making weekly visits, much less getting involved in all the other activities. But we intend to return at least occasionally. Mostly because of the pastor ... his jeans had a hole in the knee, and he wore flip-flops ... and his passionate devotion to the service and discipleship of our Lord, Jesus Christ.
Pictures of
Grace Chapel
in Franklin, TN:
(and you can watch the weekly service streamed live on their web site! Or download it later!)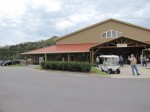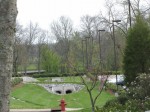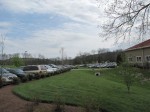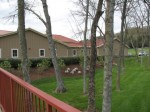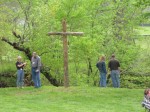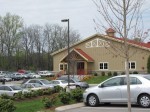 More on the conference later ... a couple of ex-Muslim terrorists were very interesting, compelling and at times, quite funny! And Chuck Missler is always fascinating. The talk by the guy from Wall Street was pretty cool too ...
Saturday, December 13, 2008
An idea is taking shape
Y
ou know how you get these ideas and then they won't go away, and they just keep nagging at you, bouncing around in your head until you just have to DO something about it? Yeah ... this is one of those. I call these "God moments" where I just know that He is directing me to do something. Not long ago, He woke me up at 4:00 in the morning and told me to read the first 6 books of Acts. Then I was led to read Jeremiah 29. It's beginning to make sense ... sort of.
But anyway, this is what's next ... The Fellowship of Christian Bloggers.
Beyond that, I am not sure. Perhaps a group blog? Or a discussion forum? A web site, unaffiliated with any particular church ... affiliated only with the Bible, a place for those of us who believe it is the whole, true and inerrant Word of God. A web site where Christians can share, discuss, pray and enjoy the fellowship of other Christians around the world.
I am convinced that soon we will need each other more than ever, that we need to draw close to each other as we draw close to God. The world is changing, and not necessarily for the better, especially for Christians. More than ever, we need for our voices to be heard, telling the Truth and glorifying Him, supporting each other as we bravely face the future and all that it holds. While these coming challenges may seem daunting, it is also exhilarating and awesome to be a Christian today.
So ... ideas? Format, content, rules, administration, whatever. Tell me in the comments here, or email me: lissakay at gmail. Know a Christian blogger? Send them a link here. God brought you here, let's do all we can to bring Him Glory!