Summer in the South
Y
es indeed, the weather radar is looking ugly and scary. It's probably time to take cover.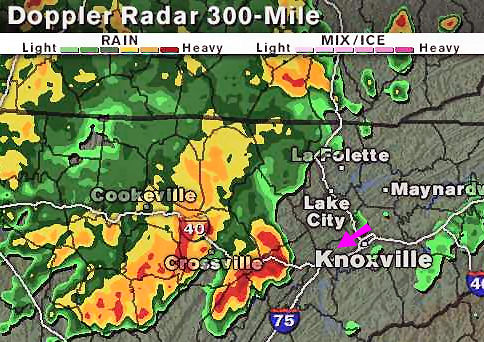 (The pink arrow is where my house is)
But heck ... this is the south. Where a forecast of an inch of snow sends people rushing to the grocery stores to buy up all the milk and toilet paper, but severe thunderstorm warnings and tornado warnings send people rushing to their porches to watch the storm roll in ... I'm sitting here watching a couple of teenage boys toss a football back and forth out in the street. People are walking dogs, and babies in strollers. Huh ... go figure. Me, I am making sure the bathroom under the stairs has candles, matches and a radio with good batteries.
Commenting is not available in this channel entry.