Monsanto's Dirty Secrets and Lies
Monsanto has been working its way into the upper tiers of American federal government for decades. Now Obama has given them an
order of protection
to be able to continue messing with our food supply - without telling us what they are doing, and being held unaccountable for the damage done to our bodies by these altered, corrupted, hybridized, genetically modified, poisoned foods.
In other words, if you become sick from eating these genetically modified foods, you cannot sue for damages. But, you may not have a choice whether you eat these foods.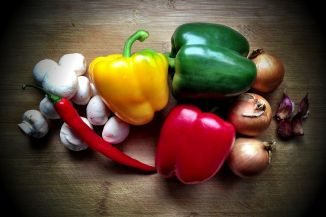 Cancer, obesity, diabetes, heart disease, vascular disease, birth defects and pregnancy complications, brain disorders, mental illness, metabolic and autoimmune disorders ... ALL of these have their roots in the foods we eat. Do you, like I do, suffer from chronic illness caused by an autoimmune disorder? If so, you can thank Monsanto for that ... they put the poison in your food that has made you sick.
And even growing your own food does not help much ... Monsanto has a monopoly on the seeds we buy, which won't germinate unless you use their fertilizers, and which produce sterile fruit and seed which cannot be used to plant the next year crops - so we have to buy more seed from them next year. Only if you have a source of independent, heirloom seed and grow from them without commercial fertilizers and pest control, will your food be not produced by Monsanto ... and even then, they are moving to outlaw the sale and transfer of heirloom seed, so the only source we will have is theirs.
The Monsanto poison can no longer be completely avoided ... it is in the feed given to livestock, in the plants we eat, even in the water supply either from ground water run off or by direct addition of the poisonous fluoride - provided, of course, by Monsanto.
Between 75% to 80% of the processed food you consume every day has GMOs inside, and residues of Monsanto's RoundUp pesticide outside. But it's not just processed food—fresh fruit and vegetables are next: genetically engineered sweet corn is already being sold at your local grocer, with apples and a host of other "natural" produce currently in field trials.
We can only hope to minimize our exposure to these toxic foods, but we need to know what's in our foods and have viable alternative sources in order to do so. Monsanto is going to fight our right to choose not to eat their foods every step of the way ... until we are too sick to fight or dead.